How to rank faster with Local SEO
Do you want to get your business on the first page of search engines?
Want to know how to use local search engine optimisation to rank faster on SERPs?
99medialab
share a simple road map infographics which I explained here on how to rank faster with Local SEO on google.
This step might take just a few minutes to an hour to apply. So settle down and follow the tips.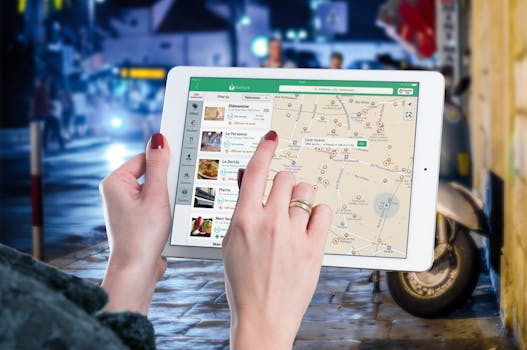 How to rank faster with Local SEO
Web design: your website as should be well designed as this creates first impressions for your customers.
Mobile Responsive Website: your website should be able to accommodate all screen sizes including mobile phones as most internet users access it through their phones
Content: your website content should be unique, original and be of high quality. It should also be lengthy too.
Meta Description and Title Tags: have a good and unique description on each of your page and a unique title tag for them with the major focus on your business keywords.
Images optimization: make sure you use the alt text on your images for Google to be able to rank it in their images directory.
Internal Linking: try as much to link all your pages together especially to their specific keywords. For example when you have a point on something about SEO in one of your articles you can link it to the previous article where you talk more on the topic.
Fresh content: Tell your customers that you know what you are doing by always updating your website with fresh content that gives vital information
Customer Reviews and Testimonial Pages: Have a customer review and testimonial pages on your business website as this will increase your website trust and help you understand how your customers feel about your product.
Business address and phone number: Endeavor to place your business address and phone number in the footer or header of your business page so that customers can reach you. It also helps increase trust.
Blog integration: A blog isn't a website, don't mix the two. A blog is like a customer service in a bank while your website is the real business front. Blog as customer reviews helps you relate with your customers and pass necessary information.
Contact Page: Despite having your address and phone numbers on your website header and footer, you need a separate page for your contact details. Here you write all the ways you can be contacted for a business transaction. It should contain your various emails, social media profiles, address, phone numbers e.t.c
link your non-www, website address to the one with www. Funny enough you need to make sure that you are able to redirect your non-www website address to the one with a www. For example, goal.com should be redirected to www.goal.com so that customers won't get confused if they click on the one with www and find out it a separate site or its not responding.
Create a Facebook page: This is a representative of your website on Facebook. Business transactions can't be done here but it helps redirect people back to your website and give them a little info about your business services and product. Have your physical business address phone nos, business hours, website address and information about your business on the page.
Google Places page: From Search Engine Watch "Google Places

is the information that a search engine receives and uses when listing Your business. A search engine will probably have already got your business listed in results, but your

Google Places

page allows you to control what information

Google

has and presents to searchers about your business." here are ways to use google places for your business.
Add your business to Google places page listing or claim an existing one.

Add your business physical address on your Google places page and make sure it is the exact address details given on your website.

Add your website addresses on to your Google places page.

Have an introductory or About us section on your google places page.

Ensure to categorize your various business services on your Google places page.

Add enough pictures and videos on your Google places page.
Yelp business page and other local listings: claim listing from other local directories such as Yellow pages or Foursquare listing. Your business should also appear on Yelp business page listing and add all information as you did on Google places page.
Get reviews and respond to them on Google Places and Yelp: Get reviews about your business from your customers. You can do so by emailing them to write reviews about your services. You should also respond to these reviews be it a positive or negative one, it sends the idea that you want to serve your customers better.
Submit your site to Google Webmaster and other search engines. This is a very important step as your site might not appear on Google or other search engines like Bing if you don't let them know about it.
Lastly, have a google analytics account: Having a google analytic account helps you know how your website is performing and what necessary changes you need to make it perform better.